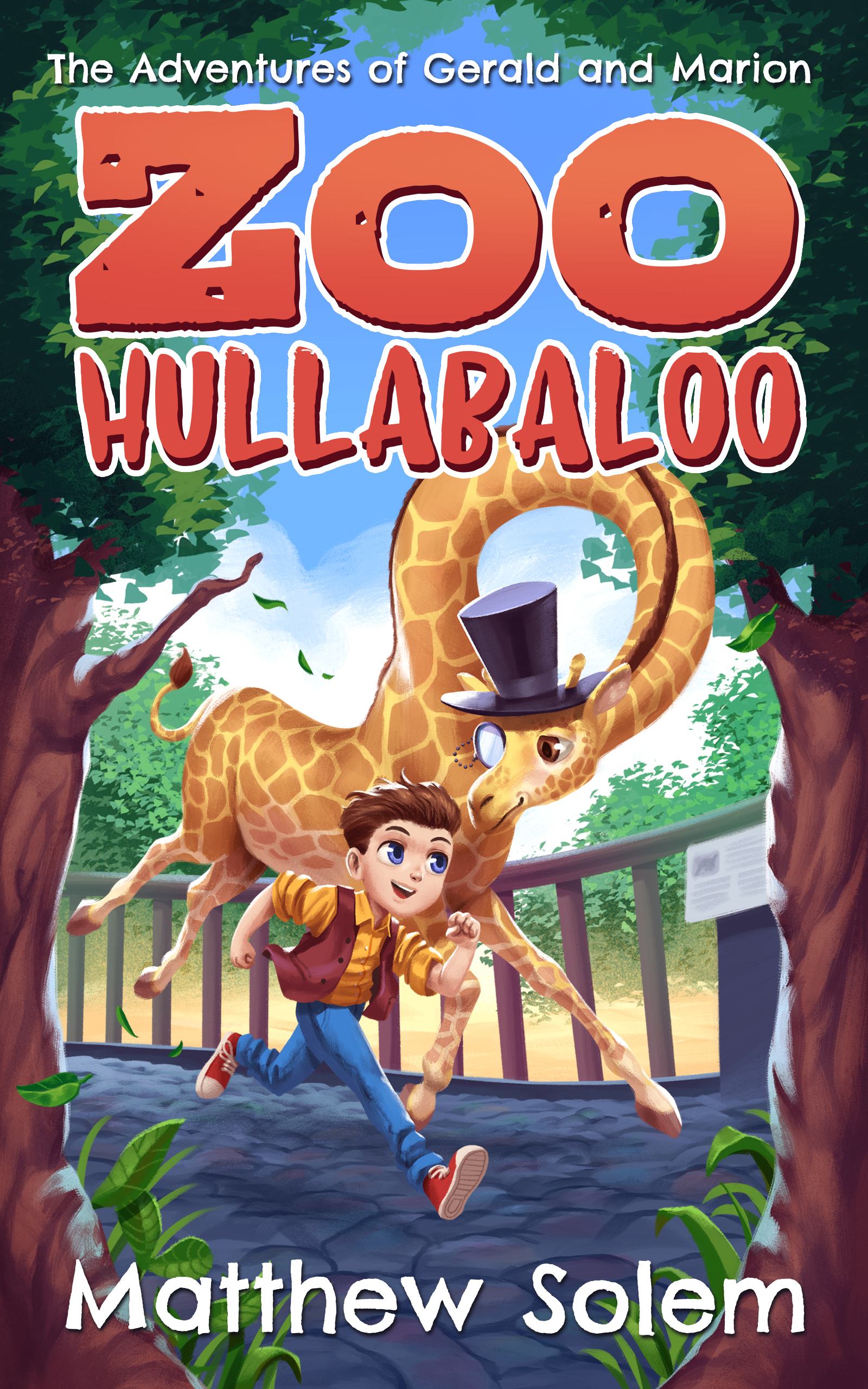 Zoo Hullabaloo
Get ready for a zany, humorous journey!
A boring day at the zoo turns into a whirlwind adventure when twelve-year-old Marion is politely asked for help by a friendly giraffe named Gerald. The duty-bound zookeepers won't let Gerald's plans succeed without a fight, or at least a vigorous butterfly netting, but that's just the beginning. From secret agents to sessions of Congress, rocket science, Area 51, and the Holiday Inn, Gerald and Marion are in for one crazy and humorous adventure.
Gerald and Marion have good hearts, but they make mistakes. The important thing isn't the failure, but what you do next. These friends find the value of learning from their mistakes and end their adventure better for it. Being perfect isn't what makes you good, it's how you react that makes you who you are.
Interior Images
What People Are Saying
"This book is whimsical yet intelligent enough to captivate the attention of audiences of a wide range of ages. The story will take you places that you never anticipated. This book is an excellent choice for younger children transitioning into chapter books and older kids just wanting to read something goofy. I purchased 2 copies to give out as Christmas gifts this year. It is definitely worth the purchase!"
-BG